48 Hours in Luxury Madrid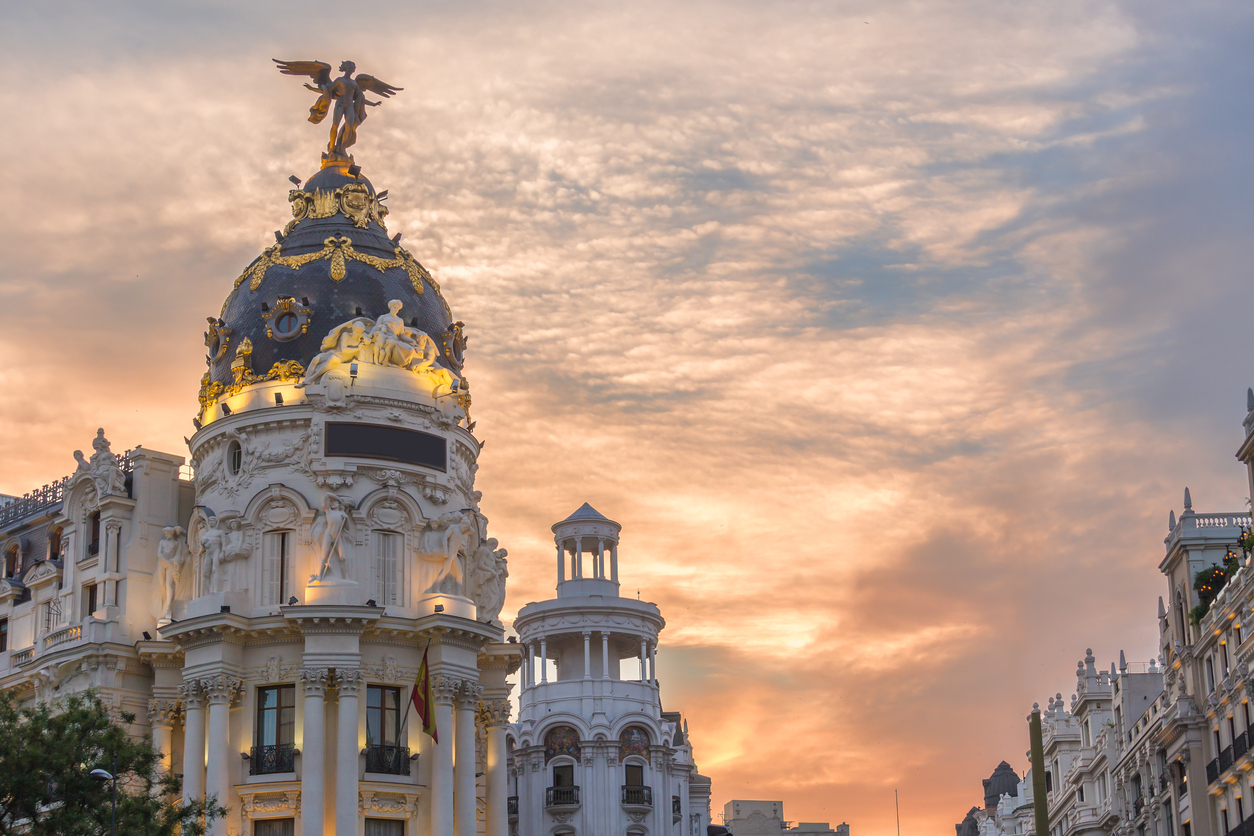 With increasingly busy jobs and lifestyles, squeezing in a week or so for a holiday sometimes just isn't doable. But for some quick sun, sightseeing and sangria, Madrid has everything you're looking for, perfect for a stylist city break in luxury.
After a short and very comfortable flight from Edinburgh to Madrid on EasyJet, the best way into the city is by taxi as they offer a flat fare of 30euros and you can enjoy the sights in comfort. There are various luxury hotels on offer in the Spanish capital but on a girly trip for four, an apartment overlooking Plaza De San Andres was the perfect choice for us. With so much to do and see, we narrowed it down to the following to get a taste of Spanish city life while still relaxing.
La Latina
La Latina is one of the oldest and most traditional areas in Madrid and has become one of the most popular neighbourhoods for drinks and tapas. After our travel day, although not particularity taxing, we decided to take a short stroll along to La Latina for tapas and wine. The streets were jam packed and bustling, but we managed to sample some delicious croquettes, olives and Pimientos de Padrons. The bars and restaurants are all packed between some tiny and large churches adding to the quirkiness of the area. La Latina also hosts the Mercado de la Cebada which is one of the biggest markets in the capital and a mix of the traditional and modern.
Chocolateria San Gines
It just isn't a trip to Madrid without a visit to Chocolateria San Gines, especially for chocolate lovers. The cafe is located in central Madrid – everything seems to be walk-able in the city – very close to San Gines church. It basically just serves hot chocolate and Spanish donuts (churros) for dipping and has been serving chocolate lovers since 1894. The hot chocolate is more like a warm dipping sauce and you can order coffees and teas separately. The churros are cooked fresh and served hot and the portions are huge. We were given a large plate of churros with a cup of chocolate each and hardly made a dent, but the lovely waiter was happy to give us a bag to take them home to enjoy later.
Mercado de San Miguel
The weather in May is generally nice but there was a bit of a cold wind when we visited. Thanks to the amazing Mercado de San Miguel, we were still able to sit and drink red wine and eat our way around many, many tapas stalls and keep out of the wind. The market was originally built in 1916 and renovated in the early 2000s, reopening as an iron structure in 2009. Over 30 different vendors sell various freshly prepared tapas, baked goods, olives and cheeses. There are also cocktails, sangria, champagne, wines and beers available. It gets extremely busy but if you manage to grab a table, you can do as we did and spend a very happy afternoon eating and drinking your way around the vendors.
The Royal Palace of Madrid
After deciding that you can't eat any more tapas, from Mercado de San Miguel it is an easy walk to the Royal Palace of Madrid. The palace is the official residence of the Spanish Royal Family but is only used for state ceremonies. To go inside, the price is a reasonable 10euros or if you're pushed for time like we were, it makes a really nice photo stop and provides some fabulous views.
La Azotea
Despite the wind, we decided to join the young Instagram elite on the Azotea Roof Terrace. Super glamorous and with separate seating for wine or cocktails (if you order a cocktail, you are rewarded with more comfortable chairs in the chill-out area) La Azotea is part of Circulo de Bellas Artes which is filled with art, exhibitions and cultural workshops. There is also a restaurant area of the terrace, TarTan Roof which has fantastic reviews, but we were just there for the wine and photo opportunities! The tables are arranged so everyone can enjoy with beautiful sights of Madrid and entry is 4euros.
Bar Galleta
As the only actual restaurant we visited, Bar Galleta did not disappoint. The tiny eatery is a must to book before you go and located in the trendy Triball district. After almost two days of small tapas, it was lovely to sit down to a larger meal and the menu is full of modern twists and international delights. Galleta translates into 'biscuit' and the Marie biscuit that it's names after features in both the dishes and on vintage wall posters. It was the perfect, intimate setting to end out trip.
Authored by Jenna Maxwell on behalf of CEO Today