Bodysgallen Hall: Combine Victorian Seaside Charm and a stay at a National Trust Hotel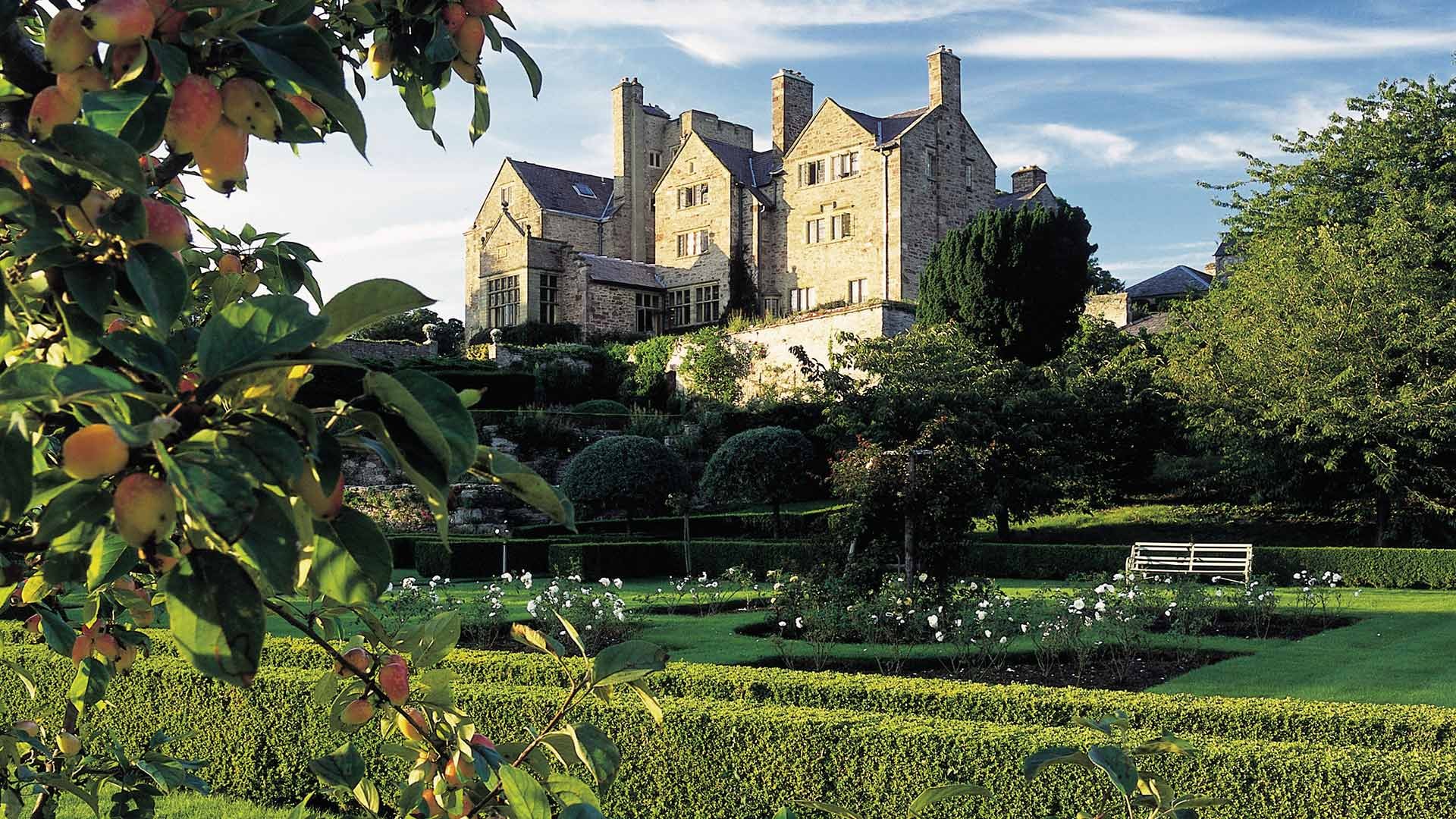 Llandudno is home to Wales' largest Victorian seaside resort. The Great Orme attracts visitors of all ages as they soak up the atmosphere spread across two miles. The whole of Llandudno retains much of its 19th century grandeur whilst offering classic British seaside charms such as the pier that was much admired by Sir John Betjeman, the promenade, donkey rides along the sandy shore and Punch & Judy shows. The period architecture features many new dining spots and independent shops, open throughout the day.
Llandudno is the gateway to the famous Great Orme, a prominent limestone headland rising up from the Irish sea, best known for its stunning beauty and spectacular views. There's a fortress-like Lighthouse built in 1862, whose beacon can be viewed at the Visitor Centre on the summit of the Great Orme. The Wales Coastal Path is also a great way to further discover this part of Great Britain.
Steeped in history, it is said that North Wales is the 'castle capital of the world' and it certainly has its fair share. Five miles from Llandudno, the medieval walled town of Conwy oozes history and is dominated by the World Heritage-listed castle for which it is famous. Rising from a rocky outcrop, with dark stone towers and turrets, Conwy Castle has views across Snowdonia and the quaint town beneath with its battlement walks and quay.
Nestled between the mountains of Snowdonia and the sea, Penrhyn Castle in Bangor is a 19th century National Trust fantasy castle with stunning Victorian gardens, stables and a one ton slate bed made for Queen Victoria when she visited in 1859.
To truly absorb the setting, National Trust hotel Bodysgallen Hall is the ideal base. The 17th century house with views across to Snowdonia and Conwy Castle, is well placed for visiting the castles, coasts and mountains of North Wales. Bodysgallen Hall is home to just 31 bedrooms split between spacious bedrooms in the house and cottages with their own outdoor space. The hotel's award-winning chef John Williams prepares Welsh cuisine with much of the produce picked from the local vegetable gardens within the hotel's grounds. The restaurant at Bodysgallen overlooks the stunning gardens.
Llandudno provides a fantastic outdoor holiday experience and after a day exploring the Victorian seaside, guests of Bodysgallen Hall can further enjoy the outdoors whilst exploring the 200 acres of gardens and parkland. These include award-winning restored gardens featuring several follies, a walled garden, lily-pad ponds and a rare 17th century parterre of box hedges filled with colourful sweet herbs, these are simply breathtaking in the warmer months.
For total relaxation, the Bodysgallen Spa includes a spacious swimming pool with steam room and sauna and a sun terrace. There are also treatments by Darphin and Environ.
Tailor-made winter break: Overnight stay with dinner (allowance of £43 per person), breakfast, use of spa and one of these: Champagne Afternoon Tea OR Bottle of house Champagne in room OR £30 voucher per person towards treatments in the spa, is priced from £300.00 per room per night based on two guests. Valid until 31st March 2017 excluding Christmas/New Year period.