Bristol's Little Known Gem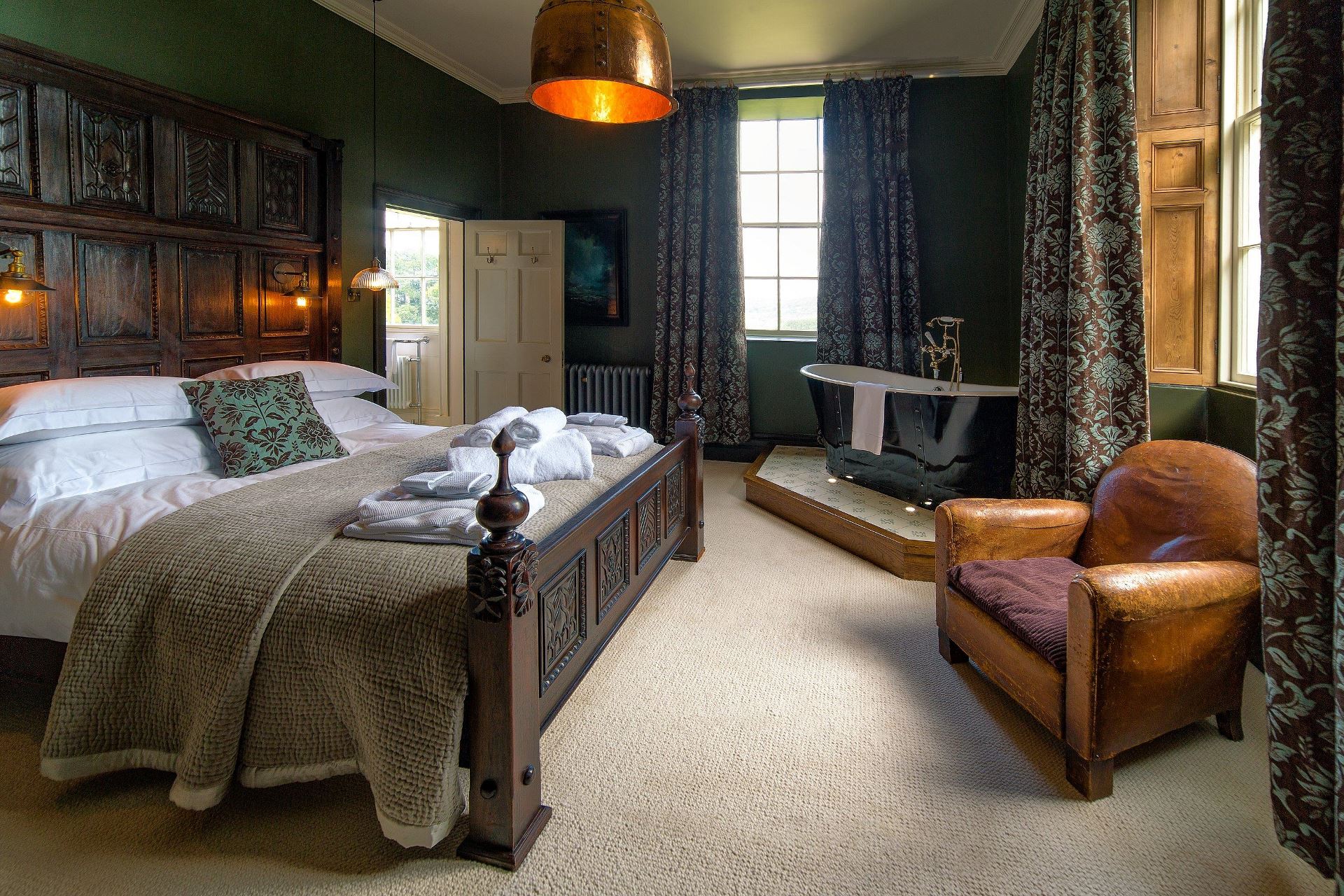 Just six miles from Bristol, Backwell House Boutique Hotel & Restaurant's surroundings are the exact opposite of the hustle and bustle of the city. Stunning rural landscapes, acres of lush woodland and the hotel's own charming walled garden – Backwell House is the perfect place for an idyllic weekend getaway.
Housed in a honey-stone Georgian mansion, which was built in 1817 and is now listed on the English Heritage Register, the hotel boasts 9 individually designed sumptuous bedrooms, all finished off with vintage accessories such as industrial lamps and Bakelite phones. In line with the homely feel of the hotel, all bedrooms are named after owners or notable people connected with the house. We stayed in 'Hobbs'– a spacious, soft green room with a stylish rosé-gold bath with a view out over the dreamy gardens. And as if this isn't enough – the actual bathroom comes with a walk-in shower and a selection of Bramley toiletries that are made of all natural English ingredients, inspired by the English countryside and its plants.
Dinner is served in a chic dining room that oozes with warmth and friendliness. The menu is concise and features dishes prepared with local and seasonal ingredients (including vegetables grown in the hotel's aforementioned garden). The often overlooked (yet very important) bread and butter course was simply divine – warm, freshly baked white bread and indulgent butter that took me back to my childhood. Another highlight was the dessert – rich chocolate delice, paired with fluffy and light peanut butter mousse and tangy raspberry sorbet. Talk about perfection on a plate.
Generally, the food is far from pretentious and is tasty, hearty and comes with excellent service in a truly laid-back and cosy setting. Make sure to finish the night off with a cocktail in the funky bar, whose shelves are made from recycled elm floorboards from the building's old kitchens.
Walking into the restaurant for breakfast in the morning feels like walking into a completely different room that takes you to a quirky conservatory with a big vintage cart where the breakfast buffet is served. An array of fruits, pastries, homemade granola and yoghurt, followed by made-to-order hot dishes such as full English breakfast and blueberry pancakes with caramelised banana, crème fraîche and maple syrup – all fresh and absolutely scrumptious!
With Bristol being far enough for peace and quiet, yet close enough for sightseeing and the hotel's picturesque views, convenient location and impressive attention to (vintage) detail, Backwell House is the ultimate place to relax and cut yourself off from the outside world for the weekend.
Rooms at Backwell House start from £95 per room B&B, rising to £245. www.backwellhouse.co.uk