Business Voyage – Prepare to be utterly enchanted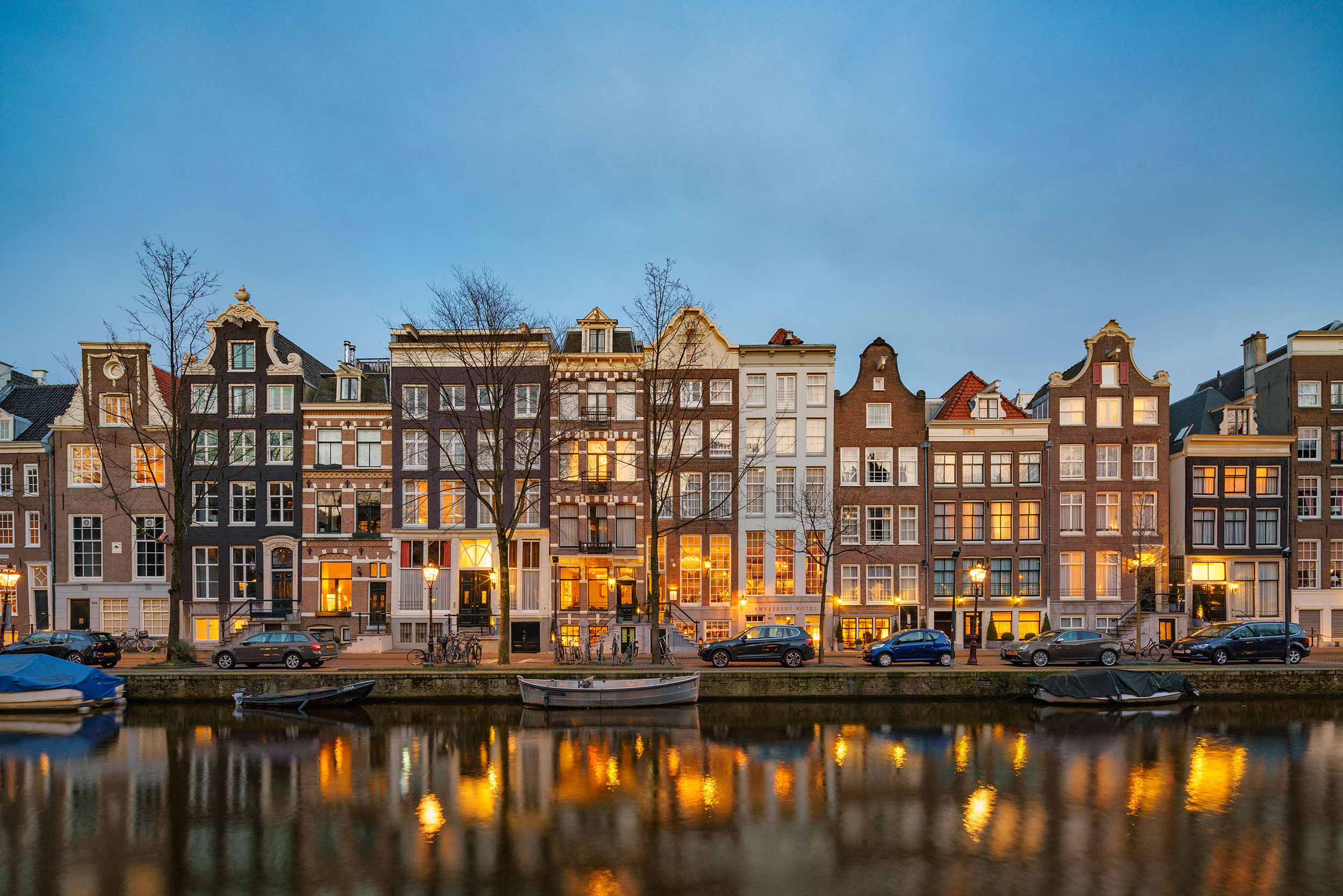 Ambassade Hotel
Written by Katina Hristova
The first hotel that our March Business Voyage section looks at is the elegant and artful Ambassade Hotel. Nestled in the heart of one of the most romantic and scenic cities in Europe, Amsterdam, the hotel enjoys an exceptional, quiet, yet very convenient canal-side location in the famous Nine Streets area. Amsterdam's major attractions, such as the Anne Frank's House and the Vincent van Gogh Museum, as well as prime retail districts are all within close walking distance.
Ambassade Hotel comprises a unique ensemble of ten canal-side houses, legacies of the city's 17th century Golden Age and perfectly captures the pulse of the canal-laden city. The hotel's 56 tastefully-decorated rooms and suites have preserved the typical mansion architecture of the period, which combined with all modern comforts, results in typical Dutch cosiness. Although all rooms and suites are sumptuously furnished in the buildings' original style, each room has its own individual character and its own story. The lavish Louis XV and Louis XVI-inspired furnishings, which are intelligently blended with predominantly 20th century paintings by Dutch painter Theo Wolvecamp and a number of other artists from the CoBrA movement (a group of post-war artist from Europe), help create the perfect balance between traditional and modern culture. What more could you possibly ask for, when in Amsterdam?
One of the many highlights of the Ambassade Hotel is unarguably the Library Bar, which is located adjacent to the opulent lobby. Lined with more than 4000 first-edition autographed books, it offers an inviting retreat for a relaxing drink or an informal meeting. All of these books are written by authors who have stayed at the hotel, which has always had close links with publishing houses in Amsterdam and the surrounding areas. Among the authors who have stayed at the hotel and whose books you can find on the Library Bar's bookshelves are Umberto Eco, Salman Rushdie, Paul Auster, Isabel Allende, and many more. The aura of class is heightened by European artists' paintings that grace the walls of this extraordinary hotel bar. The drinks menu consists of classic cocktails, a selection of beers, some of the finest international whiskeys, as well as aperitifs, digestifs and cappuccinos.
Inspired by French cuisine, the Brasserie Ambassade offers exquisite fine dining experiences in an elegant and art-filled setting, which overlooks the beautiful Herengracht canal. Breakfast is also served in the Brasserie and is presented buffet style with hot dishes served on an a la carte basis. There is a large, superbly presented spread of fresh fruit, vegetables, pastries, a granola station, cold meats and a selection of Dutch and French cheeses. Guests are also offered sparkling wine to accompany their breakfast, should they wish.
All of this is carefully wrapped into a sublime customer service and a superb welcome with a concierge service. Whether you're flying to Amsterdam for a business stay, or are about to visit the Netherlands's vibrant capital as a tourist, and would like to dive into the art and culture of the city, then look no further than the exceptional Ambassade Hotel. Literature, art, exquisite dining and canal views. There's little here not to love.
*I'd like to thank the Management and Staff of the Ambassade Hotel for their warm hospitality and kindness, and especially Mr Eelco Douma for his assistance, knowledge and erudition.
For more information, please email info@ambassade-hotel.nl or call +31(0)205550222.