Business Voyage – Your Tailor-Made Passport to the World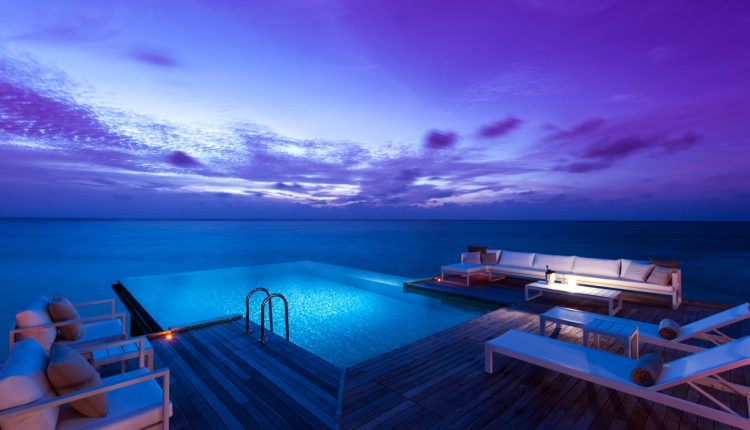 Booking flights, organising transfers, choosing the best hotel for your specific needs, making restaurant reservations in a town that you've never been to before, securing event access and private guided tours… As exciting as travelling is, organising a trip could be an exhausting and time-consuming job, especially if you have a full-time job in the corporate field. What's more, you can't VIP yourself to secure additional added value experiences, such as upgrades or complimentary transfers.
As part of our Business Voyage section, this month we introduce you to one of the world's leading luxury lifestyle travel management companies – Quintessentially Travel, which will provide expert guidance and support throughout the entirety of your trip.
With offices in the world's hottest hubs –London, LA, New York, Dubai, Melbourne and Hong Kong, the company is dedicated to crafting and creating tailor-made travel experiences in every corner of the globe. Each and every itinerary takes into account all personal requirements and provides the company's clients with exclusive access to the world's finest hotels, luxury villas and retreats. "Anything from a business trip to an unforgettable holiday through to hosting a memorable client experience or booking private jets – Quintessentially Travel 's expert consultants have got you covered!" says Jenny Graham, Director of Quintessentially Travel.
Creating bespoke luxury travel experiences since 2010, Quintessentially Travel makes sure that its clients receive the best when it comes to both leisure or business travel. Each carefully-prepared itinerary is handled by a dedicated travel specialist, ensuring that every component of the trip is arranged and that the company's clients wouldn't have to worry about a thing during their trip.
The travel management company is an esteemed member of Virtuoso – the travel industry's most powerful leading luxury network. The members of Virtuoso, which is connected to over 1,300 of the world's most luxurious hotels across 150 countries, represent only 1% of the travel agency communities internationally and the membership is by invitation only. Quintessentially Travel is also a preferred partner of some of world's leading luxury hotel groups, including Four Seasons, Belmond, Rosewood, Mandarin Oriental, and Ritz Carlton among others. Their contacts and industry relationships not only mean that their clients are provided with access to an extensive selection of award-winning villas, hotels and spa retreats, but also promises competitive prices, amenities, upgrades, benefits, unadvertised excursions and a number of additional services.
Along with Quintessentially Travel's luxury leisure services, the company's corporate high-touch travel service is also seeing growing popularity. The company has recently acquired CJL Total Travel Management, which now allows the luxury travel company to provide their international clients with an all-encompassing global travel management solution.  What's more, they have globally negotiated fares with all major airlines and are also able to provide access to the lowest air fares across 70 countries and 900 airlines; sourcing the most economical fares for your business has never been easier.
The luxury travel management company has developed their unique corporate incentive schemes, going beyond traditional meetings and experiences to offer something with a twist, be it a mountaintop Monastery, a dormant volcano or even and exhilarating experiences among the icebergs.
The company's client portfolio spans a range of sectors, including Young Presidents Organisation, Peroni, Zurich Insurance, Samsung and Aston Martin, as well as range of SMEs and institutions in the London's financial district and around the globe. Here is an insight into the various experiences the company has to offer.
Inspire, Motivate and Reward
Whether it is rewarding staff or saying thank you to your customers, Quintessentially Travel translate our client's objectives into specific travel-related loyalty, incentive and experience programmes.
Inspiring, exciting and unusual travel prizes are a powerful tool to support a successful brand campaign. You will be presented with a bespoke range of itinerary concepts or vouchers that suit your budget, requirements and specific theme. Whether you are incentivising employees or aiming to excite and engage your target audience, your trip will be designed to have maximum impact. It is also possible to provide your clients with Quintessentially vouchers so they can design their own dream lifestyle experience.
Emperors & the South Pole
A true white desert adventure that takes you to the heart of Antarctica to come face to face with the world famous Emperor Penguins in their natural habitat. Plunge into 24 hour daylight and spend each night in a luxury campsite.
Komodo Kayaker
Explore remote beaches, coral reefs, and the inlands inhabited by mythical dragons; a fascinating adventure across unspoilt landscapes.
Formula One on Water
Experience the sheer thrill of power boat racing on this exclusive high-octane adventure. You will be presented with an unrivalled adrenaline rush with every metre of sea representing a unique challenge of skill and bravery.
Rally Finland
A once in a lifetime opportunity to learn the art of becoming a full blown rally driver. Upon arrival in Finland, you will be whisked north to a custom designed rally track on a frozen lake!
Enhance Client Relations
Quintessentially Travel understands the value of entertaining clients and the integral role it plays in developing relationships, retention and lead generation. Their unique and premium client entertaining programme goes above and beyond those usually available within the corporate hospitality industry, providing an altogether different standard of creativity. From exciting large scale experiences to small intimate occasions, Quintessentially Travel has it covered.
The Monaco Grand Prix
The Monaco Grand Prix is the premier social event in the motorsport calendar and the company offers access to some of Monaco's most prestigious hotels and provides you with an extraordinary insight into the glamorous entertainment enjoyed behind the scenes, with brands such as Aston Martin.
Powder Royale Ski Safari
Add a touch of movie-based fun to your luxurious ski trip, skiing like James Bond through the exhilarating European Alps. This seven day trip includes downhill chases, heli lifts to untouched peaks, secret lairs, mysterious monks and one ultra-indulgent luxury lodge serving world-class cuisine!
Champagne Vineyards
Head to the capital of the Champagne region; Reims, and visit prestigious Champagne houses complete with private tastings and cellar visits. You can even experience creating your own unique personalised blend in the laboratory or enjoy an air balloon race.
Six Car Supercar Day
Whether you are looking to entertain, say thank you or organise an unforgettable experience, you will be provided with a unique opportunity to drive six of the world's most iconic supercars, from Ferraris to Aston Martins, 175 miles across the stunning Cotswold and Oxfordshire countryside, all in just one day.
Meetings with a Twist
Change the way you think about business meetings and experience a world beyond the traditional conference venue or meeting room. Imagine a spacious and stylish meeting area; be it a mountaintop Monastery, a dormant volcano or even amongst the icebergs; Quintessentially Travel guarantee it will be filled with curiosity and inspiration from the moment you arrive, ensuring full engagement and input.
The travel experts will also create a bespoke itinerary to complement your meeting's objectives and your company message. The itinerary can either be action-packed and full of bespoke activities or focused on unwinding and indulging. Whatever option you choose, Quintessentially Travel will make sure it is an experience to remember.
Skye High Whisky
Head to the beautiful Highlands of Scotland and enjoy private whisky tastings, a helicopter trip to the Isle of Skye or undertaking your meeting in a kayak in the middle of Loch Ness.
Snowshoe to a Meeting
Imagine waking up in the Alps and strapping on snowshoes to get to your first meeting of the day. This unique "walk to work" takes you to a mountain top monastery. Have your meeting in this stunning location that not many are lucky or adventurous enough to experience.
Sporting Events in Style
Enjoy your next meeting or get-together at the elite training facility of Bath Rugby, Farleigh House estate, which celebrates in the power of one team working together to achieve excellence and commitment.
A Meeting of Royalty
Althorp House provides one of the most majestic and magnificent backdrops for a meeting. This stately home provides a range of regal comforts and is a unique opportunity to enjoy exclusive use of a beautiful, quintessentially English country manor.
Enjoy Exclusive Benefits with Quintessentially Travel
The Ned, London
Daily breakfast for two
Red eye priority check-in
Room upgrade at check-in
Welcome amenity from Managing Director
£50 Ned credit for one night stays or £100 Ned credit for stays of two or more nights
Priority restaurant bookings
Four Seasons Hotel New York Downtown
Welcome note at check-in
Upgrade of one category at time of check-in, based on availability
Daily breakfast for two guests
Complimentary Wi-Fi
Amenity such as Food & Beverage credit
Park Hyatt Zurich
Upgrade on arrival, subject to availability
Daily full breakfast, for up to two in room guests in Lounge
$100 USD equivalent Food & Beverage credit, to be utilised during stay (not combinable, not valid on room rate, no cash value if not redeemed in full)
Early check-in/late check-out, subject to availability
Complimentary Wi-Fi
Beau-Rivage Geneva
Upgrade on arrival, subject to availability
Daily Buffet breakfast, for up to two in room guests, served in restaurant
Home-made chocolates
$100 USD equivalent credit to be utilized in our Gastronomical Restaurant
Early check-in/late check-out, subject to availability
Complimentary Wi-Fi
Contact details:
Email: Jenny@quintessentiallytravel.com
Website: www.quintessentiallytravel.com
Phone: +44 (0)207 022 6560