Country Comfort at Ellenborough Park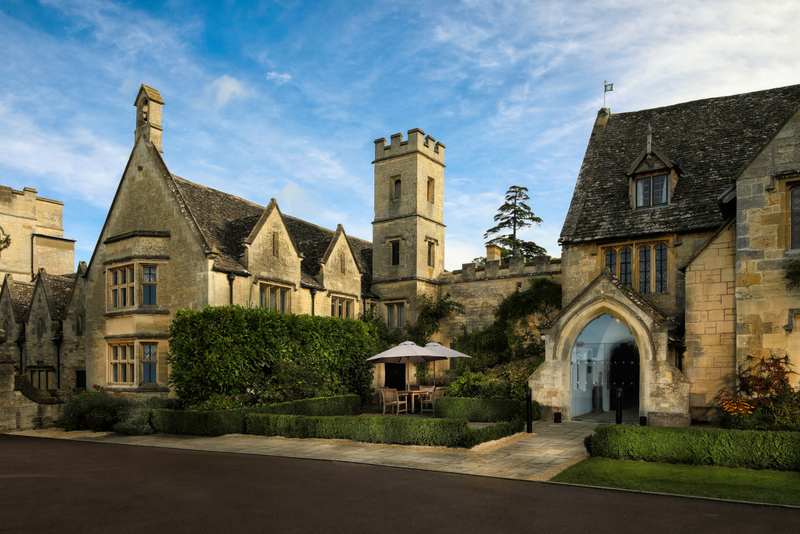 If you need a break that will help you recover from the hectic stress of everyday life, Lawyer Monthly would recommend the five-star luxury hotel: Ellenborough Park.
Ellenborough park
If you need a break that will help you recover from the hectic stress of everyday life, Lawyer Monthly would recommend the five-star luxury hotel: Ellenborough Park. In this three part series, we will explore the British Cotswolds; with each area offering unique characteristics, the Cotswolds flaunt the splendour of the British countryside, from honey-coloured towns to sweeping meadows and medieval-like villages.
The destination of our first Cotswolds series is home of the renowned Cheltenham Festival. Often referred to as the 'Cultural Capital of the Cotswolds', staying at Ellenborough Park adds to the luxurious, yet relaxing break you will experience at Cheltenham.
An indulgent 15th century country estate with the perfect fusion of tradition and modernity, Ellenborough Park have transformed the house into a 21st century retreat, whilst maintaining the traditional British atmosphere.
Caught between the Cotswolds' highest point and the lush green gallops of Cheltenham's world-famous racecourse, the luxury five star hotel is steeped in history and offers 90 acres of rustic countryside. Often the picture-perfect destination for special wedding days, the hotel welcomes you all like you are a long-lost relative returning home for the weekend.
You can sit back and relax in one of their many quaint and cosy lounges and enjoy a smooth glass of whiskey or an Ellenborough Park gin; or retire to your bedroom, where you can truly relax in their amazing roll top baths. Their spacious rooms are jampacked with character, mixing tradition with 21st century luxury.
You will drop all worries and stress at the foot of the doors to Ellenborough Park, especially if you indulge in one of their serene spa experiences. Recognised as one of the finest Spas in Cheltenham, the spa brags tranquillity. Their unhurried and rejuvenating treatments paired with impeccable facilities will see you transported from modern day Cheltenham to Lord Ellenborough's Indian paradise in no time at all.
The spa offers massages that will take you into another world, to treatments that will leave you rejuvenated and feeling like a new person; using a powerful Hebridean sea salt and oil scrub with body wrap, Ellenborough's Ishga Seaweed Body Wrap combines the detoxifying and nourishing effect of the purest seaweed gel with the stimulating and hydrating properties of the scrub to eliminate toxins, reduce cellulite and improve skin tone. Sounds like an impossible miracle, but the treatment will work wonders, I promise.
You can take a stroll and enjoy the stunning landscape and soak up that fine British air, right before enjoying an exquisite meal at The Restaurant. An intimate setting that welcomes you to refresh your taste buds; from melt in your mouth veal, to comforting artichoke soup, the dishes that are placed in front of you encapsulate its very own unique blend of seasonal flavours and colours.
 You don't really need an excuse to visit Cheltenham when Ellenborough Park opens its arms for you, treating you like family. Regardless of whether you are visiting to celebrate a special occasion, or need a much-needed break, this hotel is the perfect place to stay. From rustic stone walls to impressive chandeliers, if you really want a true taste of British history perfectly entwined with luxury and modern comforts, Ellenborough Park is the hotel to visit.
Jaya Harrar was hosted by Ellenborough Park – a member of the Pride of Britain Hotels collection (never more than 50 hotels, to guarantee quality and exclusivity). The historic five-star Cotswold manor house has 61 bedrooms, two restaurants and a spa offering a range of treatments including the 55-minute Ishga Seaweed Body Wrap (£80). A one-night stay costs from £209 per room (two sharing) including full English breakfast. Contact Pride of Britain Hotels (0800 089 3929, www.prideofbritainhotels.com).