Drift off to the best sleep of your life at Mövenpick Hotel Berlin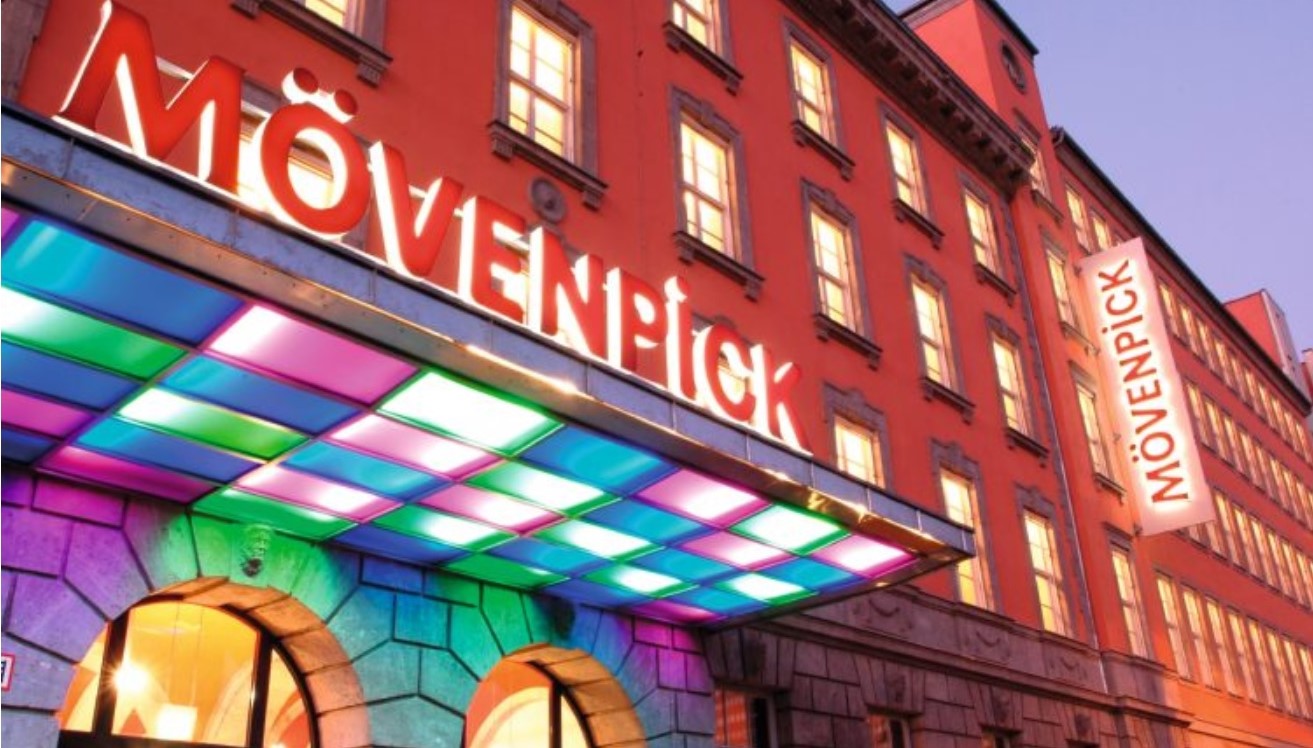 Since the fall of its world-renowned Wall, Berlin has become one of the most popular creative and cultural hubs in Europe. An abundance of historic sights, art galleries and funky nightlife venues draw hundreds of thousands of tourists each year from all over the world. With its ideal location near Potsdamer Platz and next to a metro (S-Bahn) station, Mövenpick Hotel Berlin is the perfect hotel for your stay in Germany's capital. Housed in a historic factory building, the four-star hotel promises all the contemporary comforts of a major chain, including a restaurant, a snazzy Lobby Bar, 12 meeting rooms, as well as a gym and a sauna where you can unwind after a day of sightseeing or meetings.
Style & Character
Staying true to the Swiss Mövenpick brand, Mövenpick Hotel Berlin combines excellent service with a personal touch and modern interiors. The hotel offers classic and superior rooms, as well as deluxe rooms and suites. With their high ceilings, wooden furniture and amenities such as wireless phones, LED TVs, minibars and safes, the 243 comfortable rooms and suites have a genuine feel-good factor.
Breakfast is served in a spacious glass-roofed restaurant that during the rest of the day serves seasonal Swiss and Mediterranean à la carte meals. The expansive breakfast buffet offers an impressive selection of cold cuts, breads and pastries, fresh fruits and vegetables, Go Health shots and warm dishes including scrambled eggs and omelettes, French toast, Swiss rosti, sausages and bacon.
SLEEP Individually Different
To us, the highlight of our stay in Mövenpick Hotel Berlin was undoubtedly their recently introduced SLEEP Individually Different room concept, that guarantees what all busy people value the most – a good night's sleep. Selected hotels across Europe, including Berlin, Zurich and Amsterdam, now offer customized SLEEP rooms that come with beds with adjustable firmness, window blinds, blackout stickers, sleeping masks, ear plugs and a relaxing Lavender scent infusion for a soothing sleep experience. To create the ideal environment for rest, these rooms are located in quiet areas of the hotel and are also kitted out with high-quality natural bedding, whilst neck pillows and allergy-free bedding are available too.
Priced at just €15 more than a standard room, the SLEEP rooms create the optimal conditions for ultimate comfort and much-needed relaxation after a day of exploring the streets of Berlin.
Website: https://www.movenpick.com/en/europe/germany/berlin/hotel-berlin/overview/