Hotel Seven One Seven: A lavish homely getaway in central Amsterdam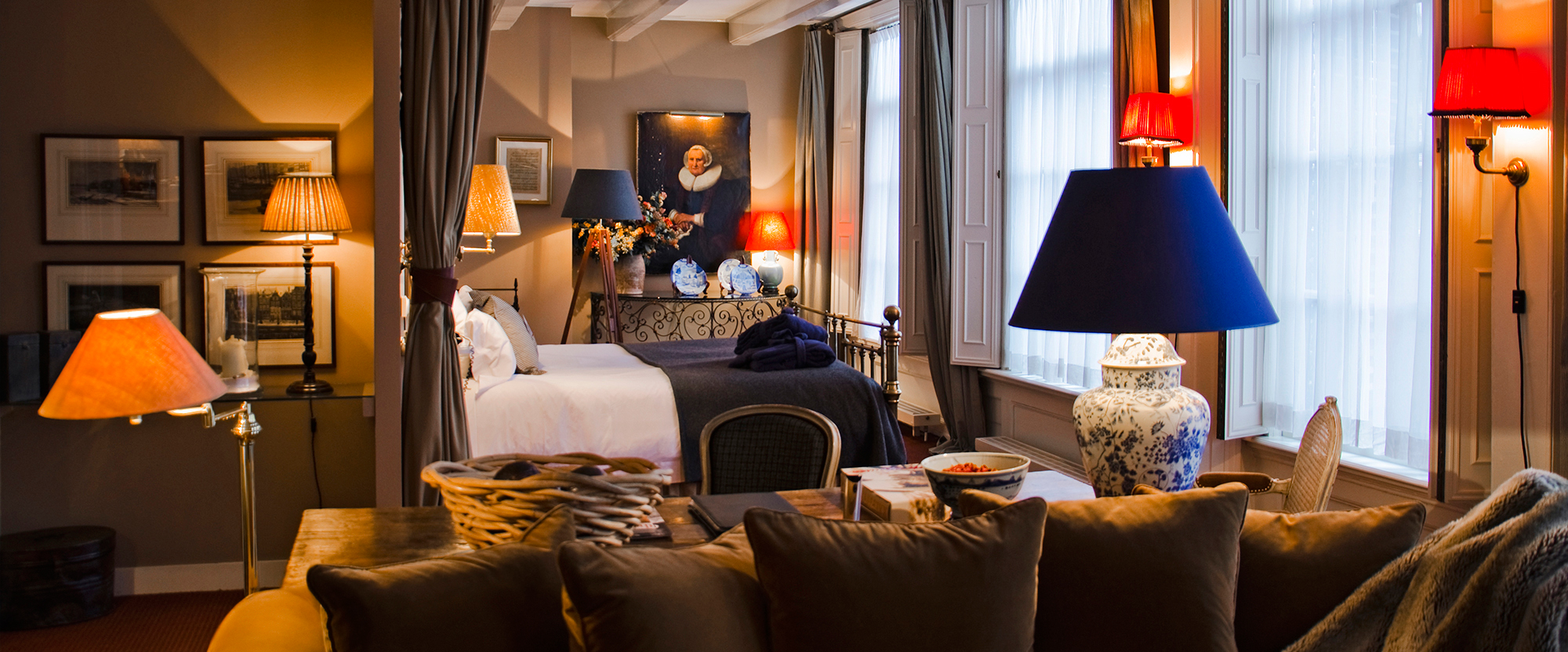 Hotel Seven One Seven
Written by Katina Hristova
Another option for your business travel or holiday, also located in the dazzling Canal District, is the superb Seven One Seven Hotel. Housed in a stunning 17th-century building which overlooks the Prinsengracht canal, the boutique hotel could easily be mistaken for a private house. Despite its central location, once you walk through the dark-green door of Seven One Seven, you will feel worlds away from the hustle and the bustle of the bars, restaurants and coffee shops nearby – something that reserved romantics will definitely appreciate.
Beyond the entrance is the salon – a gorgeously assembled, high-ceilinged space, adjacent to which is an elegant lounge area, decorated with sumptuous furnishings, designer pieces and original art. The nine suites, which reflect the lounge's interior design style, combine elegant, antique décor with modern and homely feel. They vary from spacious to very spacious, not only according to central Amsterdam standards. The two executive suites (called Schubert and Picasso) have high ceilings and boast prime views of the Prinsengracht canal. All rooms feature the latest in-room advanced technology, including audio system. Each suite is a room of enchantment, crafted from a range of furnishings, decorations and works of art that have been thoughtfully assembled to create a truly magnificent atmosphere.
The delicious breakfast that the hotel offers in a cosy and tastefully-decorated restaurant area, is served a la carte and includes eggs, cold meats, a selection of cheeses, pastries, fresh fruits and juices. The friendly and knowledgeable staff offer impeccable service and tend to the needs of all guests at all times. Their discreetness adds to the low-key and domestic aura of the Seven One Seven Hotel.
Breathe in the Dutch air, absorb everything that Amsterdam has to offer and make yourself at home in a stately Amsterdam canal house. The laid-back, guesthouse feel of the splendid Seven One Seven hotel will undoubtedly make your stay in the culture-filled and spirited Dutch capital truly unforgettable!
For more information, please call +31 (20) 4270717 or email info@717hotel.nl