Llangoed Hall – Tranquil hideaway in the heart of the Welsh countryside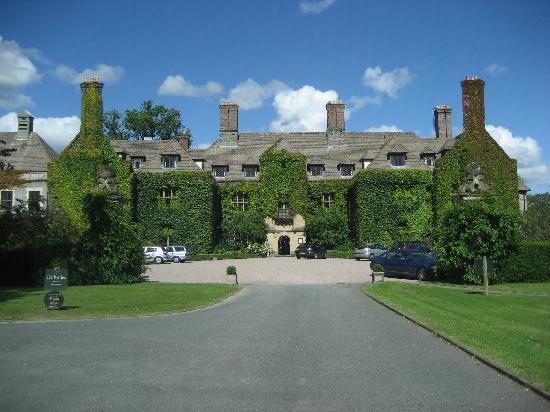 Llangoed Hall
Written by Katina Hristova
An award-winning secluded luxury hotel, housed in a castle, nestled in seventeen acres of gardens, whose restaurant is among the Top 50 Restaurants in the UK, according to The Good Food Guide. You must be sold already! This hotel combines traditional luxury, fine dining experiences, beautiful surroundings and friendly Welsh hospitality – if you're looking for a weekend getaway filled with intimate opulent atmosphere, mixed with fresh countryside air and scenic walks, then look no further than Llangoed Hall in Brecon, Wales.
Llangoed Hall, which dates back to 560 AD and was formerly known as Llangoed Castle, was bought in 1987 by the husband of Welsh designer Laura Ashley – Sir Bernard Ashley, after his wife's premature death. The transformation that the building then underwent was aimed at reflecting the designer's legacy, with each of the unique rooms full of her flowery fabrics and style, family photographs and Sir Bernard's own impressive collection of art and antiques, which includes works by James Whistler. Laura Ashley's first ever garment –an apron-is displayed in the hotel, while one of the rooms has the designer's original wallpaper and furniture. Today, Llangoed Hall offers 23 rooms, overlooking meadows leading down to the River Wye and the Black Mountains.
This year, for the second year in a row, the restaurant in the hotel has appeared in the Good Food Guide's Top 50 Restaurants in the UK. Head Chef Nick Brodie not only creates countless culinary chef d'oeuvres that would impress the pickiest of eaters, but also makes sure that his kitchen's garden grows up to 95% of the vegetables and fruit used in the restaurant's seasonal menus. And Nick doesn't stop here – he also makes use of the three egg houses in the e hotel's surroundings, making sure that the chickens, ducks and quails provide fresh eggs daily. Chef Brodie also works with a selection of local suppliers, including Morgans Family Butchers in Brecon, Swansea Fish and Vin Sullivan. Last year, Llangoed Hall was recognised for its sustainability work by receiving the Conde Nast Johansens 'Best for Green Practices Award'. Unsurprisingly, Llangoed Hall also boasts an extensive award-winning wine card, which even includes Welsh wine, such as the Ancre Hill Estates regional white wine, Monmouth and Ancre Hill Estates sparkling wine. Guests of the hotel can enjoy all of this in a tastefully-furnished dining room, which overlooks the green gardens and is filled with Sir Bernard Ashley's personal collection of art, as is the entire hotel. Original antiques, sketches by the American-born artist and society wit, James McNeil Whistler and works by Herman Dudley Murphy and Augustus John contribute to the elegant aura of Llangoed Hall.
Back in 2013, the Brecon Beacons National Park in Wales was recognised as the world's fifth International Dark Sky Reserve (IDSR) by the International Dark-Sky Association (IDA), with an IDA being described as 'land possessing an exceptional or distinguished quality of starry nights'. This means that Llangoed Halls, with its location by the River Wye in Brecon, is a perfect spot for stargazing. Find the large telescope that guests are encouraged to use and enjoy an idyllic evening of stargazing, while sipping on a glass of sherry from your complimentary decanter, if the weather permits. And if not, simply unwind by the big fireplace in the living room. That's the thing about Llangoed Hall – whatever you do, you'd feel spoilt for choice for activities that will keep you truly relaxed and content. There must be something in the (Welsh) air!