Stratajet Set to Revolutionise Private Jet Travel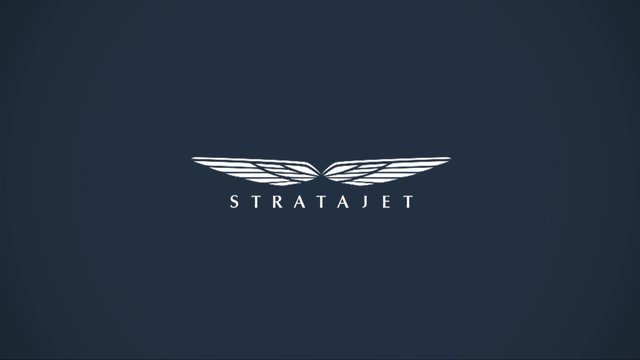 A new company brings the old-fashioned private aviation sector out of the dark ages. They are aiming to reduce inefficiencies in the industry and promises to make private aviation more accessible. With ground-breaking new technology, it has taken five years for Stratajet to develop due to the amount of data required and the complexity of the algorithms involved.
Mobile technology has prompted a surge in the number of millennials searching for private jet flights, and with customers increasingly searching for private jets on the go, with use of smartphones soaring compared to desktop and tablets, Stratajet launched to mould the old with the new by offering the simplest way to search for, compare and book private jets.
An industry once regarded as the pinnacle of luxury and reserved exclusively for the rich and famous, flying by private jet is now a reality for the mainstream traveller. Described as 'the world's most sophisticated price comparison website,' Stratajet uses a unique, cutting-edge technology that addresses the lack of accessibility, transparency and cost-effectiveness that have to date existed in private aviation.
The first and only software that can provide real-time, accurate prices of private jet flights, Stratajet's proprietary search and booking engine is the world's only one of its kind. A fully automated system, this ground-breaking new service uses highly sophisticated technology to reduce the inefficiencies of an old-fashioned industry and remove the manual elements of booking a private jet. For those on the go, the Stratajet app also puts all of this at the traveller's finger tips.
The brainchild of former military officer and pilot Jonny Nicol, Stratajet offers its platform to aircraft operators free of charge, allowing them to more efficiently track their jets. Through this direct relationship, Stratajet removes the need for travellers to phone a private jet broker – and the subsequent negotiation with operators – producing a quote on average 800% faster than the traditional method, whilst reducing the amount of hours spent by operators in providing quotes.
With a system so intelligent that it can search, in real-time, every available flight for any journey, Stratajet also has the capability to solve the industry's problem that 40% of private jet flights currently fly with no passengers. By including existing empty legs in its search, and adapting these to make them suit the passenger, the cost of private jet travel can be reduced, whilst providing operators with a higher profit margin.
CEO and Founder of Stratajet, Jonny Nicol, said, "We are delighted to launch Stratajet to the flying public. Fast forward to the day when most of the world's jets are available through our platform and empty flights are a thing of the past. This is the Stratajet revolution – one aimed at lowering costs, improving jet operator profitability and bringing private flight to the mainstream traveller".
Stratajet uses complex algorithms to calculate these real-time prices. The 'pricing engine' examines a vast number of fee variables, such as landing fees, handling fees and government airways, whilst the 'compliance engine' examines elements like time and noise and the logistics of whether specific aircraft sizes can use particular airfields.
With so many variables, including data gathered from 2,107 airfields around Europe, developing the technology required to support such a system has been a long process. It took five years to build the algorithms and make them run fast enough to be a viable consumer proposition.
Once the technology was operational, Nicol himself embarked on a rigorous tour of Europe, which involved him personally flying Stratajet's chieftain aircraft to meet and vet all the operators on board. Now live in 44 countries across Europe, similar plans are underway to expand into the U.S. market.
Nicol added, "Our vision is to change the way people think about private aviation, removing the stigma of it being a closed industry and fundamentally changing the way people travel. By removing the staggering inefficiencies that exist in the industry, we have the capability to take a fleet of flying limousines and turn them into taxis, bringing a whole new level of flexibility and accessibility to the world of private jet travel. We believe we'll have a watershed moment in the aviation business when people will say there was private aviation before Stratajet and private aviation after Stratajet – it's a total game-changer."