Strikingly Grandiose: Why Dubai Is a Special City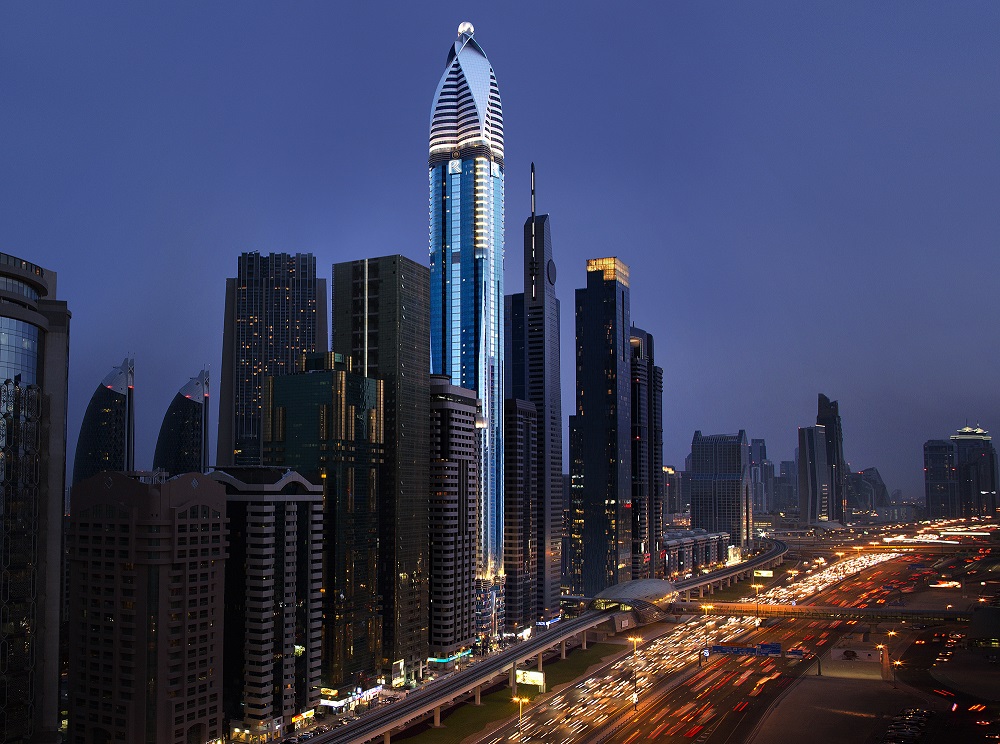 Known for all of its high-end flamboyance, Dubai is on most people's bucket list destination of travel. And we do not blame them; fear not of conforming to the 'wanna-be' celebrity WAG's ideal home away from home, because Dubai truly will baffle you.
Grandeur being her middle name, the United Arab Emirate city overshadows the Middle East with its ultramodern architecture and skyscrapers. From luxury designer shops to serene beaches, once branded as the Middle East's most expensive city, Dubai's character is to feed the slight hedonism in all of us.
She also feeds the adventure in us. From the tamer dune bashing and sandboarding, to the extreme paragliding and parachuting, this city has the perfect climate and atmosphere for you to overdose on adrenaline; and to try and stop you from changing your mind, hotels such as Amwaj Rotana are a quick two-minute walk from the beach you will be jet skiing across.
But for those who indulge in the history of a nation, Dubai also flaunts true Emirati culture; it will feel like you have travelled back in time. Step off the metro to hop on an abra – a traditional wooden boat – to discover tantalising cuisine and your hidden talent of haggling (the locals love a challenge).
The Old Souq is packed with stalls selling traditional Arabian textiles, including fine silk and cotton in every colour, intricately woven rugs and dazzling sequined footwear. Spoil your eyes awing at the vividly colourful, fresh spices and treat your nose to the musky scent of 'liquid gold': Oud. It is no surprise that with Oud being one of the most expensive raw scent ingredients, that Tom Ford, Gucci, Guerlian and an array of designers have snatched up the unique fragrance. At Dubai's Deira Souq, you can be your own version of Jo Malone; from essential oils to incense sticks, vendors will be more than happy to give a crash course in perfumes for you to personally create your own.
And of course, the most famous market: The Gold Souq. Covered with bespoke jewellery and statement pieces that would even make the Queen's diamond collection look dry, the Gold Souq has an overwhelming choice of gold and diamonds. My tip? Have a good look around before you settle on the perfect ring.
Amwaj Rotana is situated near the metro line, where you can be in Deira via public transport in around an hour. You can also get a taxi (which aren't too dear), which will take around half an hour.
If haggling and bustling market is not your thing and you much prefer shopping in luxury, the infamous Dubai Mall is for you. The Mall itself, I think, could easily be the size of a town. It is also home to the aquarium which is much loved by adults and children, as well as an ice rink, cinema, the Emirates 'flight' experience, a virtual reality park, and of course, a mass array of designer shops, Emirati shops and places to fine dine or casual eateries.
If that is not enough (you must be a tough one to please), but the Mall is also the neighbour of the tallest building of the world: the Burj Khalifa. Standing 828 metres tall, the tower not only showcases the entire city, but you can treat yourselves to afternoon tea on the outskirts of heaven.
Amwaj Rotana is situated 50 minutes away via public transport, or a short 20 minute drive via taxi.
Where to stay
Amwaj Rotana is situated a short two minute (101 steps, to be accurate) walk from the Jumeirah Beach; if the swimming pool isn't enough for you, you can be dipping your toes in the sea in no time.
For special VIP guests, you can bask in the comfort and feel at home at Atrium Lobby Lounge as you indulge on an array of juices, cocktails and freshly made cakes, treats and delicious pastries. A fine selection of tea and coffees is also available should you wish to enjoy a relaxed cup of tea or discuss business over coffee.
The spacious rooms overlook the city and coast, or, if you want to get out of the room and join those you're overlooking, you can order a limousine to drive you around. The hotel staff are happy to organise day trips to the desert where you can befriend camels and enjoy a night of Arabian entertainment, or if you fancy something more subdued, enjoy a relaxing massage at Rotana's spa.
With award-winning dining concepts offering Italian, American/Japanese, British/American and international cuisine as well as live entertainment, and the friendly staff are more than happy to cook something on the spot for those with dietary requirements.
The staff at Rotana are friendly in nature and are more than happy to offer advice for those who are new to Dubai.
Kids? If you want to enjoy the jacuzzi in peace, send them off to Amwaj's Flipper's Kids' Club or, try and find a willing member to babysit them at Dubai's much-loved waterpark, or at the Splashpad located at the Jumeirah Beach.
Emirati hospitality is something you must experience for yourself. A perfected mix of luxury and warmth, Dubai is an ever-growing city that is grand in nature.
Stay at the five-star Amwaj Rotana in Dubai from 795 AED (approx. £155) per night inclusive of breakfast based on two adults sharing a Classic Room. To book or for further information, please visit www.rotana.com.