The Best Vacation Locations for CEOs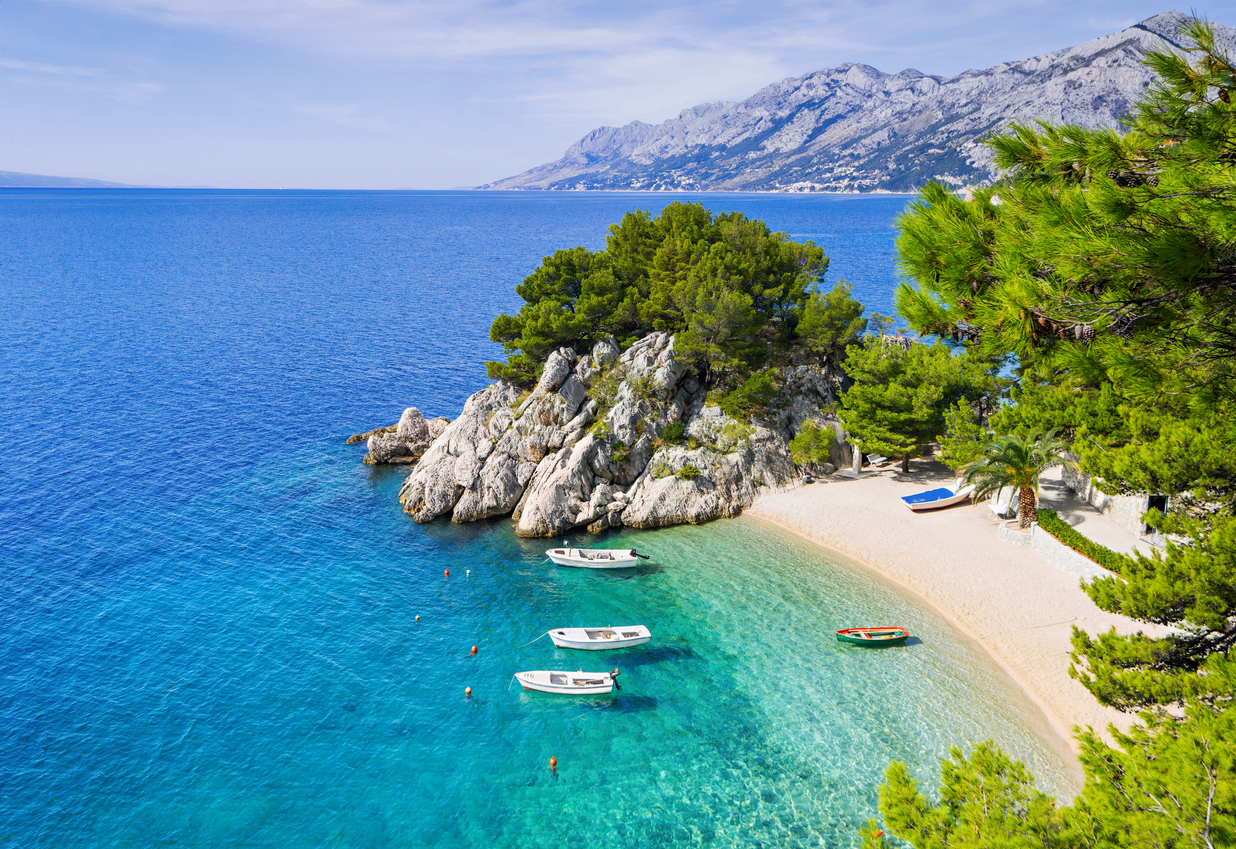 1. France 
France is a destination of superlatives, so it does not come as a surprise why it's a favourite destination of luxury travellers, including CEOs. A visit to the country's top museums and attractions will reveal architectural marvels and archaeological finds you won't find anywhere else on the planet. From the famous Notre Dame in Paris to the stunning architecture of Normandy and the breathtaking lavender fields of Provence, every French region tells an interesting story.  
The French vineyards produce some of the world's most exquisite wines. While most people would head straight to Champagne for the wine, other regions are also famous for producing the best French wines. For instance, the eastern Alsace region, located along the foothills of the Rhine Valley, is renowned for producing dry and fruity white wines. 
If you want to escape the bustling city of Paris and visit somewhere more scenic and quiet, head to Nice. It's a charming historical city in the south of France, home to several luxury hotels standing alongside Michelin-starred restaurants. The sophisticated city of Cannes is where the rich would flaunt their wealth in style. It offers all the amenities you would expect from a luxury holiday, a perfect destination for CEOs looking to relax and unwind.
2. Island Of Kauai
For CEOs looking for a change of pace and scenery where they can unplug and break free from their daily responsibilities, Kauai would be a great place to visit. While any trip to Hawaii is sure to be spectacular, Kauai stands apart as the premier destination in the tropical crown, and its fame keeps on growing. That's because the island offers everything you would expect for a relaxing holiday. 
Kauai offers everything for all kinds of CEOs. If you're taking your family, there are plenty of child-friendly activities and beaches that are safe for the kids. But if you're here for a romantic holiday, you will find romantic spots to dine or watch stunning sunsets. For CEOs who enjoy exploring the outdoors, there are tons of activities waiting for you to do here. 
Indeed, there are many reasons why Kauai is the perfect destination for a relaxing holiday. But another reason why it's the best destination for CEOs is that the island has the best luxury vacation properties. There are luxury villas that open to breathtaking views, and most of these come equipped with upscale amenities, such as a pool and Jacuzzi.
3. Croatia 
Sitting along the crossroads of southern and central Europe, Croatia is a land of medieval walled towns, red-roofed houses, stunning islands, and charming ports that open to the breathtaking views of the Adriatic coast. For CEOs going on a holiday to Croatia, booking a luxury yacht charter is the best way to discover the country's most captivating sights.
With hundreds of unspoiled islands lying along the Dalmatian Coast, you will have plenty of hideaways and vibrant hotspots to visit as you cruise along the tranquil waters of Croatia. Brac, home to a small village and beautiful beaches is definitely a must-visit. The charming city of Dubrovnik, with its UNESCO Heritage Sites, is another excellent stopover on your Croatia yacht charter.
Regardless of how you wish to explore Croatia, don't forget to drop by the Plitvice Lakes National Park. Its main feature is its interconnected lakes, which snake their way through the park. The park is also home to some of the world's most beautiful waterfalls, most of which you can encounter when hiking in one of its scenic trails.
4. Mexico
Mexico has all the elements of an upscale holiday, making it a perfect vacation destination for CEOs. It has stunning white sand beaches, thriving cities, world-class cuisines, and an expanding selection of luxury resorts and hotels. But since the country is vast, deciding where to go can be a challenge.
Acapulco, famous for its resort-lined beaches and stunning cliff-top mansions, is a great place to consider. This beautiful beach resort town has everything you want for a luxury vacay – world-class golf courses, outstanding new hotels, and upscale restaurants. Meanwhile, Cabo San Lucas, located at Baja Peninsula's southern tip, attracts celebs and the elites, thanks to its sophisticated resorts and spas. Not only that, but it also offers a wealth of fun activities, from scuba diving to sailing and sport fishing. 
If you only need to visit one place in Mexico, make it Cancún. With its flawlessly white beaches, fantastic weather, and a great selection of five-star resorts, it's the perfect destination to escape from your busy routine.
5. Island Of St Lucia 
Saint Lucia is exactly how you imagine a luxury Caribbean holiday to be – beautiful beaches, award-winning spas, and exquisite resorts. While it is a relatively small island, Saint Lucia has plenty to offer for holidaymakers, especially CEOs looking to unwind. Make your holiday even more relaxing by staying in one of the luxury villas of Saint Lucia by the beach.
Saint Lucia's biggest draw is its seriously stunning landscapes. The island's most famous views feature two volcanic plugs known as the Pitons. Covered with lush vegetation, they dominate over the ocean, offering a perfect opportunity for a scenic hike. If you are up for something a bit different, hike towards Sault Falls and take a dip in the fresh spring water, or conquer the Tet Paul Nature Trail, which offers excellent viewpoints of the island.
If you're here for the beach, you will have endless choices. You will find beautiful beaches all over the island, but the most popular is Reduit Beach, a gorgeous stretch of sand with turquoise blue waters. It's lined with restaurants that open to the stunning views of the sea, where you can watch breathtaking sunsets with your favourite cocktail in hand.
6. Greece
Greece is a country that has been famed as a magical travel destination since ancient times. With myths and legends attached to numerous sites, towns and cities, it's an inspiring and informative location that has plenty to offer in terms of culture, cuisine and CEO-worthy holiday packages.
The scenery in Greece is another highlight of the destination; think beautiful Mediterranean islands, impressive ancient architecture and acres of olive groves, vineyards and stunning slices of coastline. From the acropolis in Athens to the famous blue and white buildings in Santorini and the beaches in Corfu, all kinds of travel experiences are catered for across the country.
With so many different places to visit, one of the best ways to properly experience the country on your trip is by taking a luxury tour of Greece around several of the destinations to sample a flavour of each. Whether you're a history fan, a food fanatic or just want to spend your holiday somewhere gorgeously warm and sunny, there's no better place than Greece.