The Top 5 Luxury Mobile Gadgets of 2018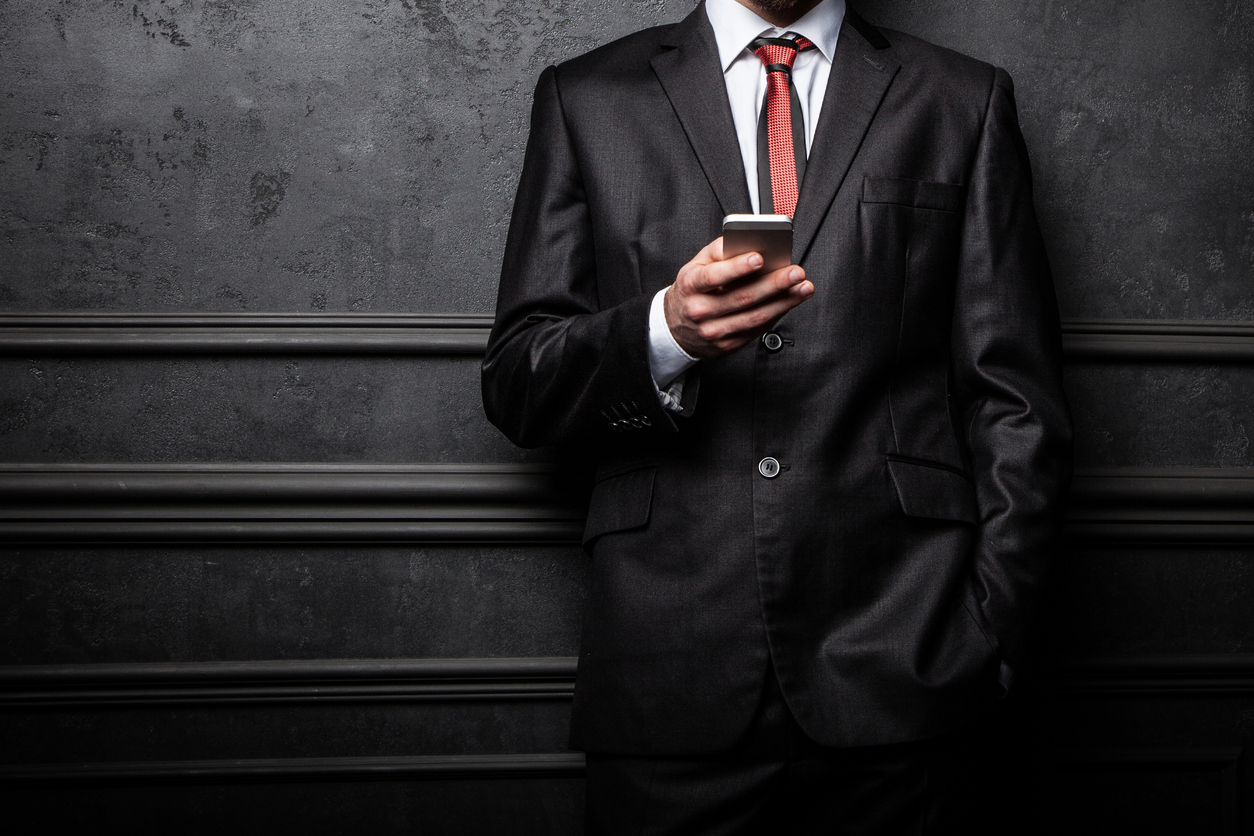 So you probably have several smartphones and your livelihood, as a successful business person with a thriving luxurious lifestyle, depends on your handheld device. Seen as your mobile is probably a lifeline, isn't it time you gave it a makeover?
This week CEO Today lists five options that will take your smartphone from high market tech to luxury goods.
1. Feld & Volk's Customized Builds
For the past 10 years Feld & Volk has implemented luxury materials into its gadgets, including gold, titanium, carbon fiber, Louisiana alligator leather, Karelian birch wood and sapphire glass. Feld & Volk is also the first company in the world to construct an iPhone 5S modification made of pure gold.
Since creating the first individually designed iPhone in 2008, the SimaPhone 3G, in collaboration with the brand DENIS SIMACHЁV™, Feld & Volk has customised iPads, Air Pods, Apple Watches and Sony Playstations. Many of its pioneering devices are available in Ahmed Seddiqi and Sons in UAE and in Harrods and have been displayed at Top Marques Monaco.
Named accessory of the year by Vogue, you need this in your life.
2. Lamborghini 88 Tauri phone
Meet the bright star in the constellation of the iconic Tonino Lamborghini creations. Whilst not a mobile gadget or accessory per se, this will be an accessory that proves you have style.
Produced by Lamborghini, the 88 Tauri smartphone is simply gorgeous. It combines the latest technology and a striking unique design. Tonino Lamborghini 88 Tauri is designed and developed for active successful people who appreciate real luxury and look for ways to emphasize their image, high status and good taste with outstanding accessories.
According to reports, only 1,947 units were ever made, for exclusivity.
3. Viper SmartStart for your Car
You likely have a very expensive car, and after buying rounds for all your friends, you sometimes don't remember where that car is. However, that's just the start.
Upgrade your life by being able to remotely start your car. If its winter and its getting too cold, you can get your vehicle prepared for the journey by simply starting the engine remotely. Of course, you can lock and unlock your car too, as well as locate and track your car. Viper SmartStart sends you notifications when your car reaches a certain speed or enters and leaves a designated area.
No more car worries with this super smart luxury mobile gadget. Expensive car not included.
4. ICEdot Crash sensor
https://www.youtube.com/watch?v=-PeNbghn7KI
If you're an avid rider who commutes to work to save the environment, or simply to keep fit, one thing you may also want, and that will give you real peace of mind, is the ICEdot Crash Sensor. A car sensor that mounts to your helmet, and if sensing a crash, will alert your emergency contacts in case you are incapacitated.
This means that even on an enjoyable ride through the mountains on your day off, and you happen to go through a tragic accident and crash, help will come. When it detects critical forces the Crash Sensor triggers your mobile to sound an alarm and if not disabled, alert your pre-specified emergency contacts over SMS text message and include a link to your current GPS coordinates if available.
5. Pico Genie M550 Portable Projector
You no longer have to choose a phone based on its screen size, because you just bought yourself a pair of bigger trousers. The Pico Genie M550 Plus.
The NEW ultra portable Pico Genie M550 Plus is the world's brightest portable shorter throw HD LED projector with inbuilt battery, wireless mirroring with Android built-in plus many more desirable features. The PLUS model now also includes a wireless keyboard and has one of the easiest wireless mirroring systems on the market (for most mobile devices including Apple).
Supplied with a Radio Remote Control so you can command your projector from anywhere, don't worry about not being in range! With this smartphone gadget you can take your work presentations anywhere, and have no need for bulky phones with huge screens.
Bonus: Olloclip Lenses
So while these may not have a 'luxury pricetag', these do provide a certain luxury.
The luxury of not having to carry a heavy DSLR around with you. We've tried these lenses ourselves and as endorsed by Apple, these are the best of the bets when it comes to mobile camera lenses. You just clip then on and you'll be surprised at the amazing photography you can achieve through enhanced optics and effects.
Olloclip provides telephoto, wide angle, fisheye and macro lenses, and the most recent iPhoneX upgrade is enough to win you awards in photography.